Madeleine Gear Makes her debut at Cambridge Christian Academy with a 2nd place and a big PR of 19:21...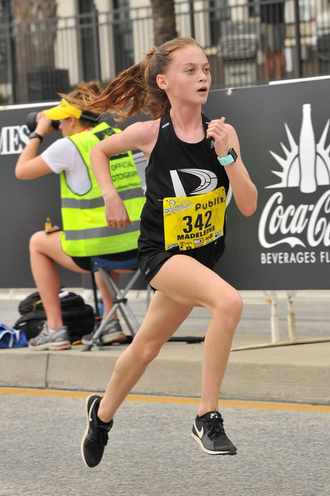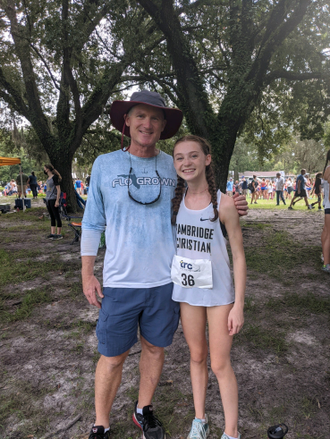 Watermelon series race #3... sat. aug 14, 2021
Young rebekah led the way for progresive runners!!!
43rd rebekah haddad 1st 15-19f 20:58 6:45 pace--pr
50th chuck talley 1st 60-64m 21:24 6:53 pace
131st amanda cross 4th 35-39f 24:42 7:57 pace
227th curtis cross 13th 35-39m 28:10 9:03 pace
end of summer mile race... saturDAY aug 7, 2021
Saturday night at the track 20 people, 2 heats young and older runners. Good races fun time, great prizes, and satisafied PRs for some.
Check out the YOUTUBE link at the bottom of home page for videos of the races
freakin hot 5K... saturDAY aug 7, 2021
As advertised but a really nice way to run have a cold beer and some hot wings at the end. Progressive runners put on a clinic as they took hardware all around. Leading the way RJ Dorazil won the overall race in 15:56 Eric Hall was 7th in 17:39 (5:41 pace) and 1st in 40-44M Claudia Cancello finished 13th overall, 2nd female overall in a time of 18:55 (6:05 pace) Courtney Ragan finished 22nd overall, 1st in 25-29F in a time of 20:15 (6:31 pace) Penny Primus finished 36th overall, 1st 35-39F in a time of 21:17 (6:51 pace) Renee Marcus finished 91st overall, 3rd 45-49F in a time of 24:29 (7:53 pace) Amanda Cross finished 134th overall, 8th 35-39F in a time of 25:52 (8:20 pace)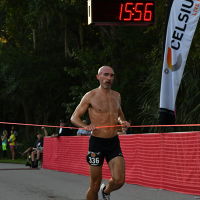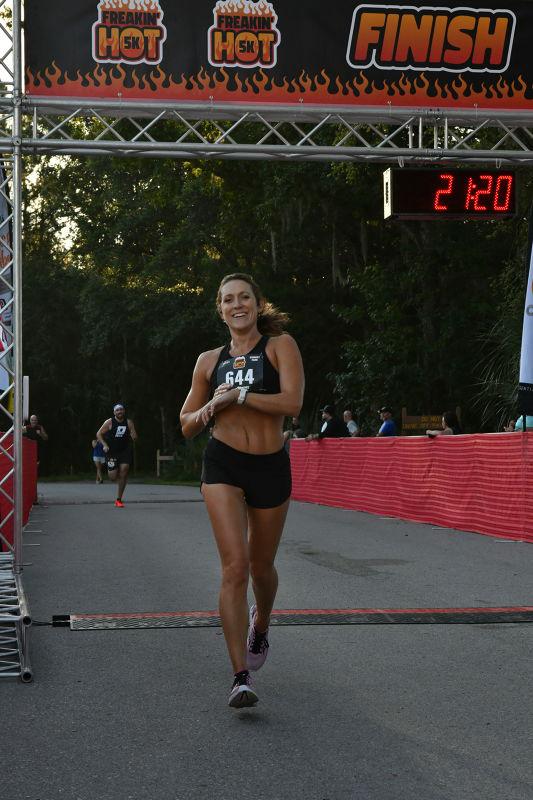 FULL MOON XC 5K... FRIDAY JULY 23, 2021
Nice hardware and a gift certificate

A very hot race as heat index reached over a 100 degrees. Danny Withers won the grand masters division in 23:55.undefined
WATERMELON SERIES #2… LAKELAND, FL... 5/21/2021
Watermelon Series #2… Lakeland, FL… July 10th, 2021
34th overall–Rebekah Haddad finished 1st in 15-19F in a PR time of 21:08.
37th overall–Chuck Talley finished 1st in 60-64M in 21:18 with a 6:51 pace.
156th overall–Amanda Cross finished 6th in 35-39F 25:49 with a 8:18 pace
235th overall–Curtis Cross finished 15th in 35-39M in a 28:07 with a 9:02 pace PR!
hippie dash... saftey harbor, fl… 5/15/2021
Hippie Dash… Safety Harbor, FL… May 15, 2021
Wyatt Bedke was 4th overall in 18:08, while Kelsey Mackey finished a close 2nd in women's division in 18:09. Meanwhile Aimee Epps finished 3rd female overall in 20:33. Also racing was Jon Stein in 27:30.
RUN IN YOUR NEIGHBORHOOD VIRTUAL RACE… 5/2/2020
We brought back racing eventhough on your own. It was worth it as over 70 people did it.
Daniel Kirwa ended with a 16:22 first place. Meanwhile Kelsey Mackey crushed things with a massive 5k PR of 17:06.